Everyone who listens to music every day has asked themselves the same question: what is the best streaming platform? Which one is the most suitable for my needs? We tested Apple Music and Spotify for you.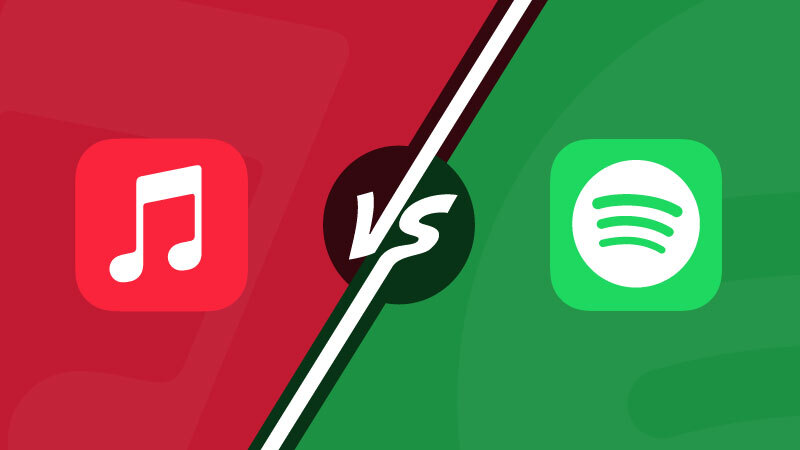 Apple Music VS Spotify: what's the difference?
If numbers could talk, and as Business Of Apps points out, Spotify is used by almost twice as many people worldwide as Apple Music. Interesting, but numbers don't always tell us all we need to know.
It's often difficult to know how to choose without testing each service. We all like to have something to rely on, right? Especially if it's a paid service!
After all, aren't we all always on the lookout for the deal of the century? And that's where Soundiiz comes in: we tested two of the most powerful streaming platforms: Spotify and Apple Music.
You'd maybe think there'd be little difference between Apple Music and Spotify. After all, unless you're looking for a blues album from the 1920s, played by an unknown artist with only one record to his catalog and recorded in a bedroom with a rudimentary sound device – Soundiiz guarantees that such albums exist, we've seen everything since we've started our service in 2013 – it's unlikely you won't find what you're looking for on either platform.
And to be honest, you might even find that exact album if you look hard enough, as the catalogs are so extensive. But it doesn't mean the platforms are all the same. Quite the opposite to be right. There are many other streaming platforms where you can find exactly what you're desperately looking for. And the good news is that they are almost all compatible with Soundiiz!
Each one offers different options in terms of sounds, technologies, subscription packages, and interface. There's a lot to know, but don't panic: Soundiiz has navigated through each of these so that you can relax, kick your feet up and choose within minutes the best one for you.
So let's dive right into this comparison between Apple Music and Spotify. And we guarantee you'll have a clearer picture by the end of this article.
Apple Music VS Spotify: Audio Quality & Options
Let's face it: Apple has done everything it can to knock out the competition.
Apple Music has developed its music compression tool to render music in high definition. While this is all quite technical and complex, let's just say that Apple can offer its users the clearest and most faithful sound possible. Another option adds to that: spatial audio, via Dolby Atmos, which allows for a feeling of total immersion, with sounds coming from all sides as long as your speakers are properly placed in your listening space. This may seem like a gimmick to most users, but audiophiles will no doubt appreciate the feature.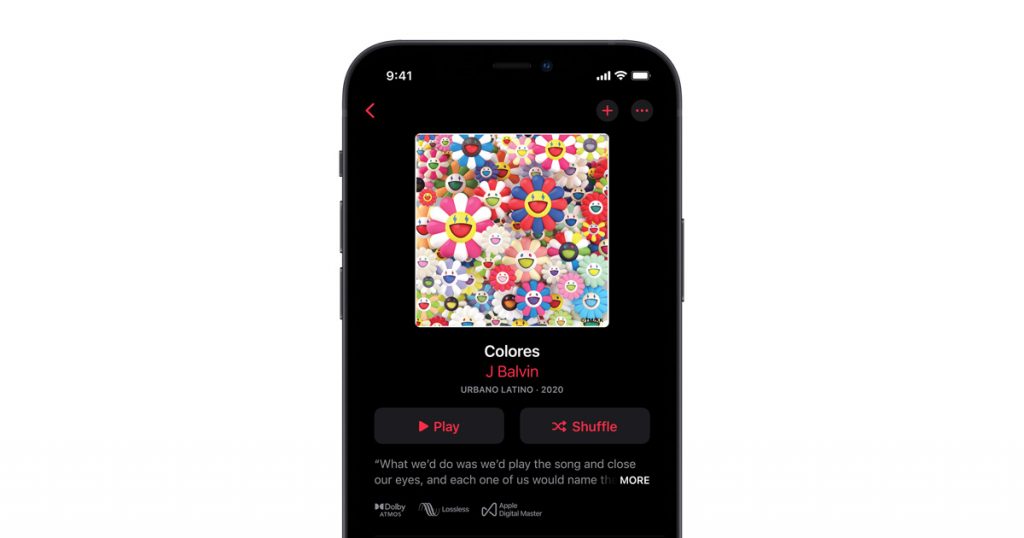 Winner: Apple Music ✅
Technologies
The best part? You don't have to pay an extra fee, the technology is included in your subscription. Beware though, the Dolby Atmos option isn't available for all songs and you'll probably need top-quality audio equipment – speakers, headphones,… – to fully enjoy it.
Apple has created an explanatory page to help you understand this technology. Spotify on his side is still proposing the MP3 quality for your songs. Some time ago, the service announced the launch of HiFi, an option to use lossless technology and compete with the compression quality of Apple Music. But the release keeps being postponed, so much so that some people wonder if it will even exist one day. Especially since little information is leaking out about it. Is Spotify doomed to lose the race for the best audio quality?
Apple Music VS Spotify: User experience
This is probably the criteria where the differences are least significant.
Apple has based part of its strength on its ability to create an ecosystem revolving around its products. If you own a Mac, an Apple Watch, an iPhone, or other Apple products, using Apple Music will be all the more fluid and will allow you to easily connect your different tools.
If some songs are not available on Apple Music, but if you own them on CD – sometimes legal matters prevent some catalogs from being available on streaming platforms – you can import them to Apple Music. Pretty convenient. This feature came from iTunes (which on what Apple Music is based on).
Lyrics and connections
Apple Music and Spotify also allow you to access the lyrics of the songs you listen to. Apple even lets you search for a song by its lyrics, in case you remember a chorus or parts of the verses but not the title. It's also possible to share bits of texts directly on your social networks, generating a rather cool graphic layout. Spotify does not offer this option.
One point of difference: "Spotify Connect" allows you to broadcast your music from one listening point to another if they are connected on the same WiFi network. For example, it is possible to play music on your speaker from your phone.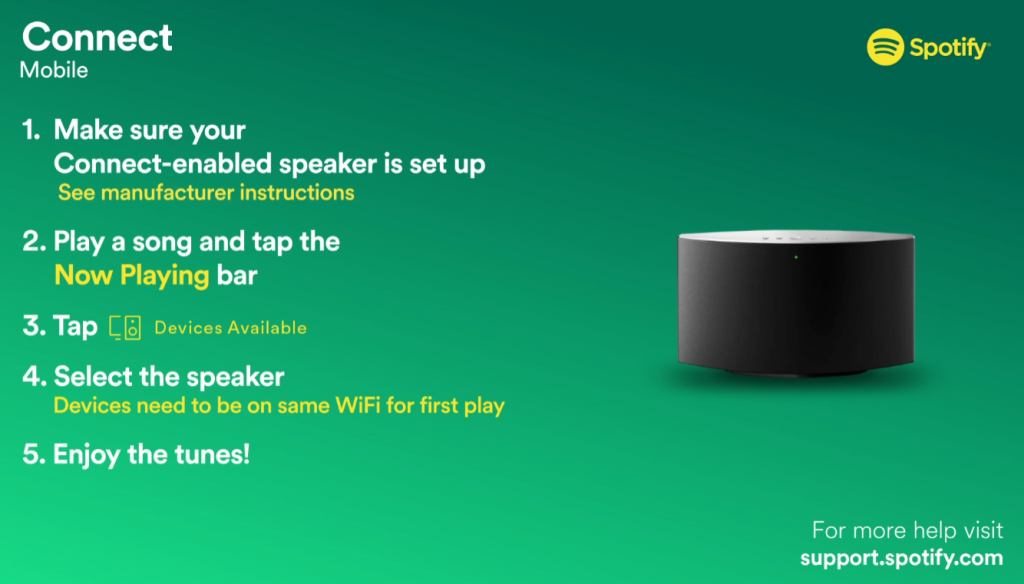 As far as the user experience and homepage are concerned, Spotify will be most relevant if you are a heavy podcast consumer. The homepage allows you to access them directly, whereas you'll have to use a third-party app, as mentioned above, to listen to podcasts via Apple Music.
The search function for songs and albums also seems more intuitive with Spotify.
Apple Music Homepage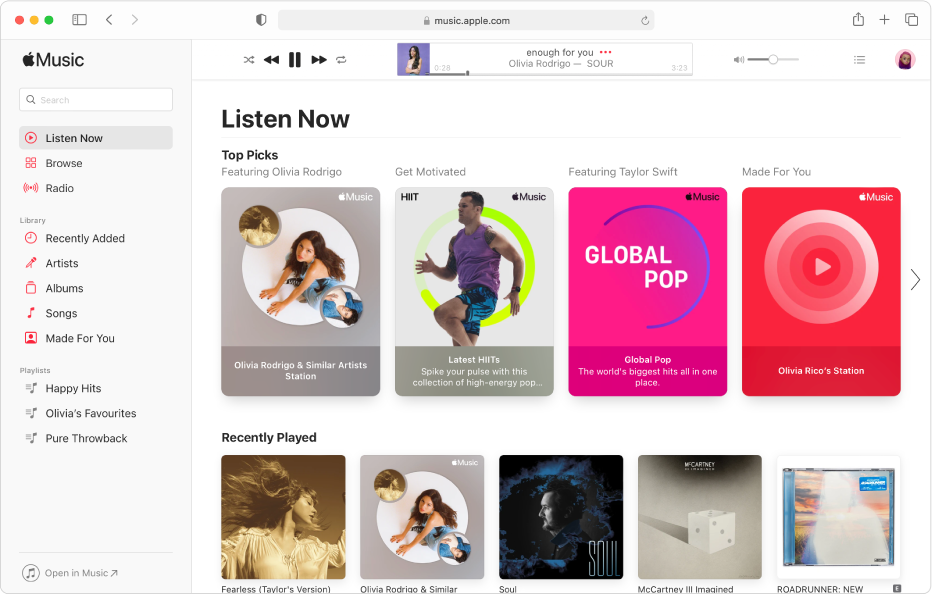 Spotify Homepage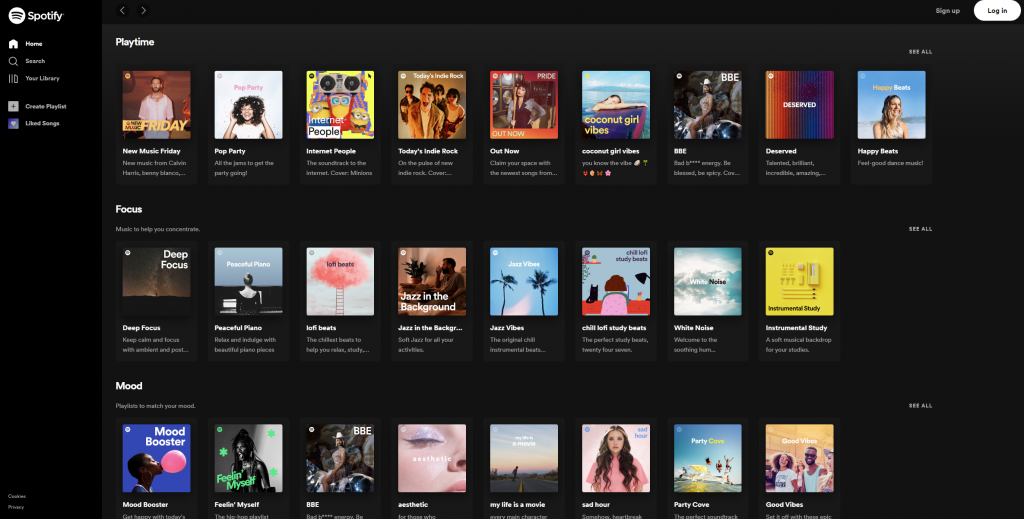 Winner: Spotify ✅
Apple Music VS Spotify: Catalogs
The numbers keep growing year after year, but Apple Music boasts a larger catalog than Spotify. 100 million songs are available, compared to 82 million for its rival. It's both a lot and not very significant at the same time: it's not common that songs are available on one service and not on the other, and between you and us, this information is almost impossible to verify. 
This value is constantly changing as tens of thousands of new titles are added every week. And it would probably take more than a lifetime to count them all! The difference lies in the podcasts: Spotify offers four million of them, directly integrated into the application, while Apple forces its users to go through a third-party app, Apple Podcasts.
Winner: Apple Music ✅
Apple Music VS Spotify: Algorithms, Playlists & Radios
Many users point to Spotify's superiority over the years. The reality is more complex.
The algorithms of the two services work differently: Spotify is playlist-oriented. The algorithm generates playlists of dozens of songs based on the user's listening habits. Above all, they are regularly renewed and rather faithful to your previous listening. There are even genre mixes or artists' mixes, which highlight groups or singers related to those you listen to the most. The algorithm is well-refined, to say the least.
Spotify uses "clustering technology", a clever combination of several listening elements, which allows them to be as close to your tastes as possible. If you're interested in reading more about it, the Analytics India Mag site has published an interesting article on the matter.
And yes, we get it, you've seen them pass by way too many times in your Instagram stories but the "Spotify Wrapped" is an interesting and interactive tool, which allows you to review the past year and then share your listening habits with your friends. It has become an « end-of-the-year classic » over time.
Albums rather than Playlists
Apple Music displays whole albums to listen to rather than playlists made up of different songs and artists. It is perhaps less "modern" in its approach, in an era where albums are less and less important, in favor of single songs that can be included in playlists. As with Spotify, the albums suggested by Apple Music are generally quite relevant. If you're a big fan of Rap, it's unlikely that Apple Music will suggest three albums of Brazilian music!
Also, Apple Music is more oriented toward radio shows, some of which are available exclusively through the app. A nice feature: if you like a song broadcasted during a show, you can add it live to your playlist.
Soundiiz can also be useful if you want to transfer your playlists from Spotify to Apple Music. Think about it!
You might want to transfer an Apple Music playlist to Spotify and vice versa: Soundiiz allows you to do this in seconds and even to keep them updated by using the playlist Synchronisation feature.
Who wins? It's impossible to decide. It depends on what you consume!
Winner: Apple Music and Spotify ✅
Apple Music VS Spotify: Price & Subscription
Apple Music prices in the USA in USD on 2022/10/15
Voice: $4.99/month
Student: $5.99/month
Individual: $10.99/month or $109/year
Family: $16.99/month
Spotify prices in the USA in USD on 2022/10/15
Student: $4.99/month
Individual: $9.99/month
Duo: $12.99/month
Family: $15.99/month
This is THE criteria that often makes the difference. And Spotify has had strong arguments since the recent Apple Music price increase.
Apple Music and Spotify both offer roughly the same type of subscription. Student offers are $4.99 for Spotify and one more dollar for Apple Music. 
The Apple Music individual offer is more expensive than the Spotify plan. But, Apple Music also offers a "Voice" subscription for $4.99, which works with Siri. It allows you to access many songs and playlists, by asking Siri to play this or that album.
Spotify then offers a "family" deal for six people, at $15.99. This is one dollar cheaper than Apple Music, for the same number of people.
For free!
But where Spotify stands out is that they offer an intermediate subscription, at $12.99 for two people.
Even more relevant: Spotify offers a completely free subscription, but with lots of ads playing between songs. You won't have to pay a cent and you'll have access to millions of songs…as long as the many ads don't make you want to throw your smartphone or your computer out the window!
Note that even if they do not offer a free subscription, Apple Music allows its future users to test the service for 1 month for free.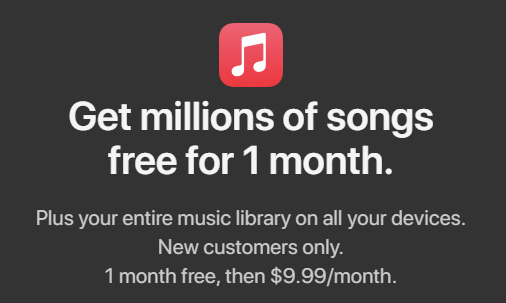 Also, the purchase of any Apple audio product – we recommend you check this – entitles you to a six-month Apple Music subscription.
Winner: Spotify ✅
Apple Music VS Spotify: Supporting the creators
This is something we don't always think about: the artist's outcomes. Yet it allows us to keep on listening to the music we want, by offering artists the possibility to make a living out of their music. By the way, how much does an artist earn for each song played? The website Headphonesty has made a clear summary of the income per stream depending on the platforms.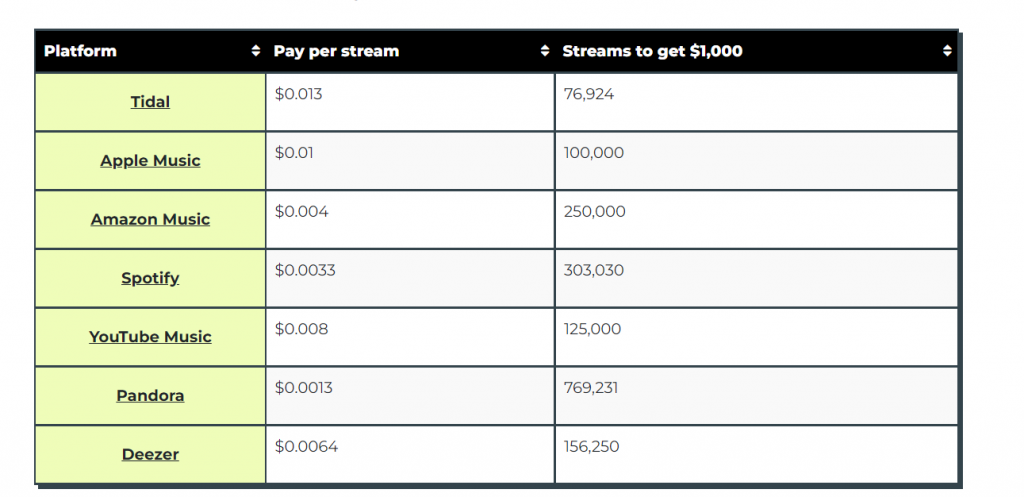 Let's keep in mind that these figures are difficult to retrieve and that they can vary depending on the source of information. It clearly shows that Apple Music is more than three times more interesting than Spotify in this area.
The difference may seem small: after all, what's $0.0067? But if you multiply that by thousands, millions, or even tens of millions of streams, the amounts increase and the difference in remuneration between several platforms can quickly become significant!
Winner: Apple Music ✅
Apple Music VS Spotify: Let's sum it up
Over the six criteria studied, Apple Music is the winner.
Its audio quality is better and offers many options, the platform pays artists better and its catalog is more extensive. But Spotify may be the best choice if you are on a budget or if you're a heavy playlist and podcast consumer! There is no right or wrong solution: as usual, only the usage counts.
Even if you can trust us with your eyes closed and entrust us with your ears – millions of customers have already used Soundiiz – nothing is more effective than testing these two services for yourself. Soundiiz allows you to subscribe to Apple Music and Spotify without losing your data. Interesting, isn't it? So go ahead, sign up for a thirty-day trial, once with Apple Music, once with Spotify, and make your choice!
And sure that we are always on the lookout for new data from these services to give you the latest and most up-to-date information.
Soundiiz: Transfer your playlists from one music service to another
One of the main things that could prevent you to change your music streaming platform is to have to lose all your music collection, including your playlists, favorites albums or tracks, and followed artists. And having to rebuild this library with a new service could be time-consuming and even impossible depending on the size of your collection.
Soundiiz solves this by doing an advanced matching process; allowing you to move easily and with no effort from Spotify to Apple Music or from Apple Music to Spotify; quite amazing, right?!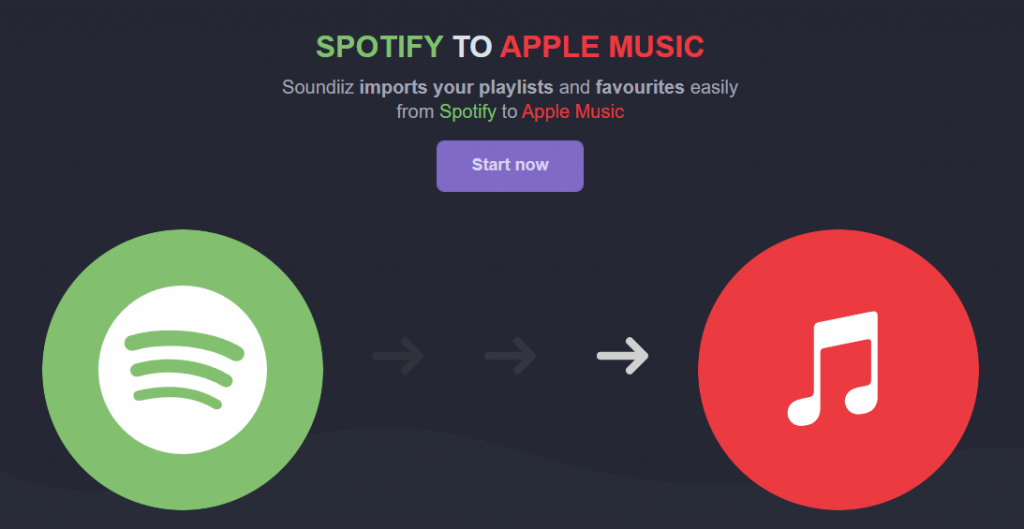 Be aware that Apple is deleting your playlists and downloaded songs when you are unsubscribing from Apple Music. And these lists will not be restored when you subscribe again later. So be careful and use Soundiiz to create backups of your playlists Apple Music as CSV.
You are all set! There's no more reason to not give try all these music services and found the one that fits your need perfectly.