Today, it's been a decade since we released Soundiiz; in January 2013. Yes, 10 years already.
We are so proud of our work over the years and happy to have been helpful to so many music lovers worldwide. You are now almost 6 million who have used Soundiiz to manage your music collection and transfer over 150 million playlists. It's huge!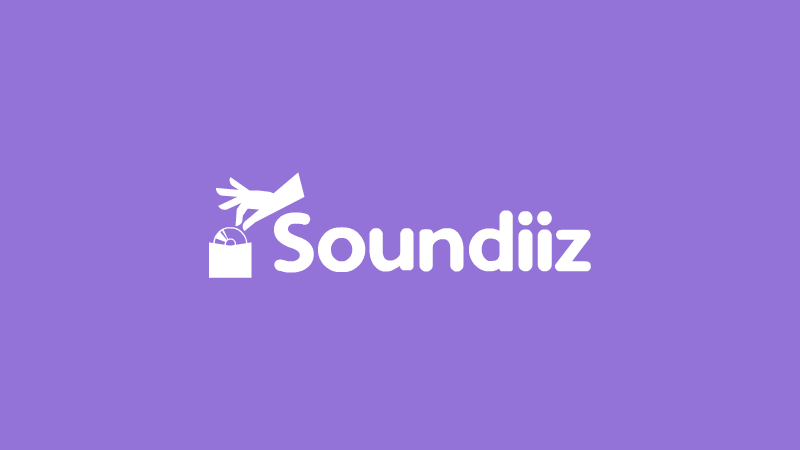 It all started with two friends and a simple idea in the summer of 2012 (during our IT graduate studies) that streaming music services would become the primary way to listen to music in the future. At that time, telling someone that you are paying to listen to music that you can quickly and illegally download was just funny. Even if some streaming music services already existed (Spotify, Deezer, Qobuz for example), these platforms were not as popular as YouTube, Groovershark or SoundCloud.
But what we saw at that time and what finally became one of the main features of these services motivated us to create something, create Soundiiz; it was the "Playlist" idea. Yes, music playlists already existed before music streaming services BUT to create a list of tracks not only based on your owned albums but with a catalog of millions of songs and a way to easily share that playlist with your worldwide friends, changed the "music playlist" forever.
For us, playlists will be the essential way to save, organize, share and listen to your favorite songs.
Having this in mind for us, it was logical and mandatory that if you created such lists on a music service, you would still be the owner of these playlists, and you should be free to get them out of the music service or even to move them to another platform. And here we go. Soundiiz was born!
We worked hard all the end of 2012 (mostly at night) and finally released the first version of Soundiiz in January 2013.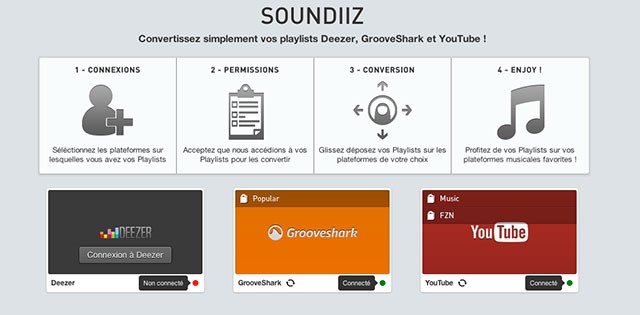 Even if it was only available in French with 3 supported services (YouTube, Deezer and Grooveshark), it was already a success. We got great feedback from bloggers and users which motivated us to continue. We quickly translated the interface and have been able to add more compatible services to easily transfer your playlists from one platform to another.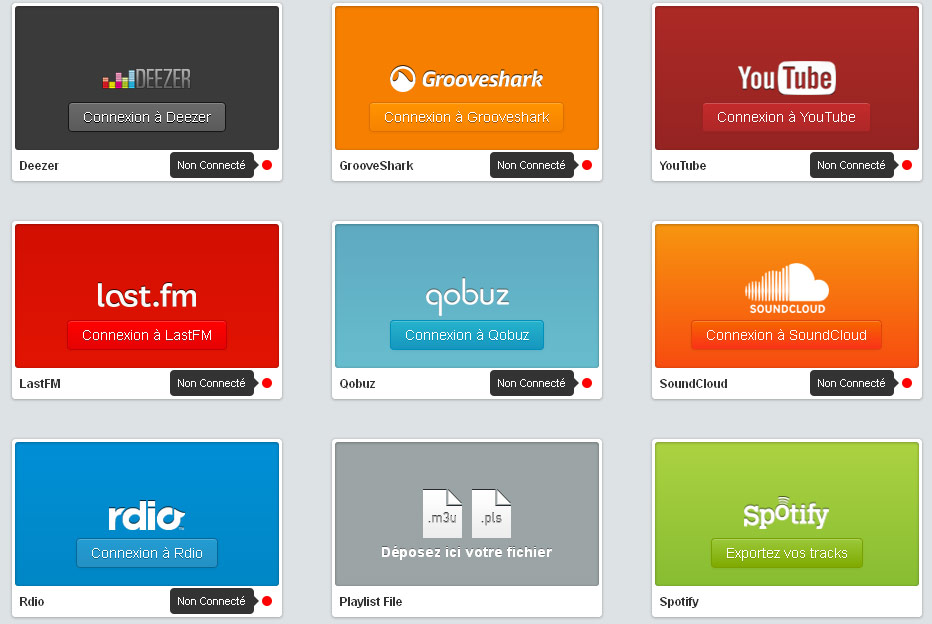 During 2014/2015, we decided to allow users to create a Soundiiz account; to keep their playlists in a safe place outside of any music service. Why? Because many streaming music services have been closed during this period (Rdio and Grooveshark, to quote only them).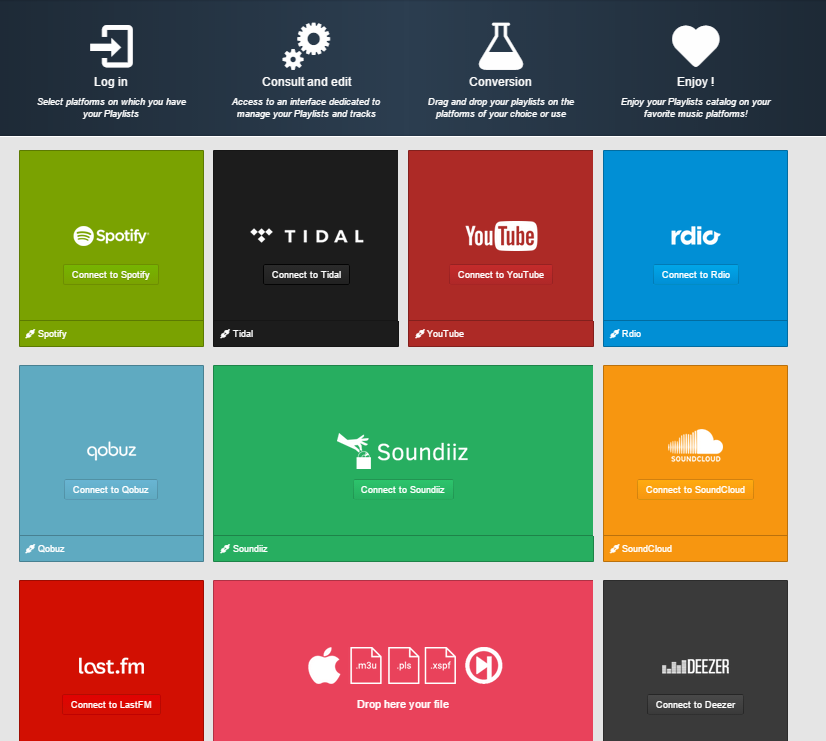 Also, in 2015, TIDAL was announced, and we could work in partnership with TIDAL Team to have TIDAL listed on Soundiiz for their launch. This changed everything for Soundiiz and us, personally. We even get an article in Forbes!
We decided in the summer of 2016 to quit our developer jobs and be full-time on Soundiiz. We got too many requests from Soundiiz users and music services to ignore them. We created the company and immediately tried to find a way to monetize Soundiiz. Before that, only donations helped us to pay for servers and domain names.
That was not easy, to be honest. And we didn't want to do fundraising. Since the launch and today, we are only two behind Soundiiz; we wear many hats, including being developers. And we know that it is a chance and it helped us to grow by ourselves.
In early 2017, a new version of Soundiiz was released with free and paid offers. A new interface, with new features, and always more compatible services, helped us to attract more users and playlist curators, artists, labels and majors. At that time, Soundiiz was already quite popular, and we were pleased to see many of our existing users becoming Premium subscribers.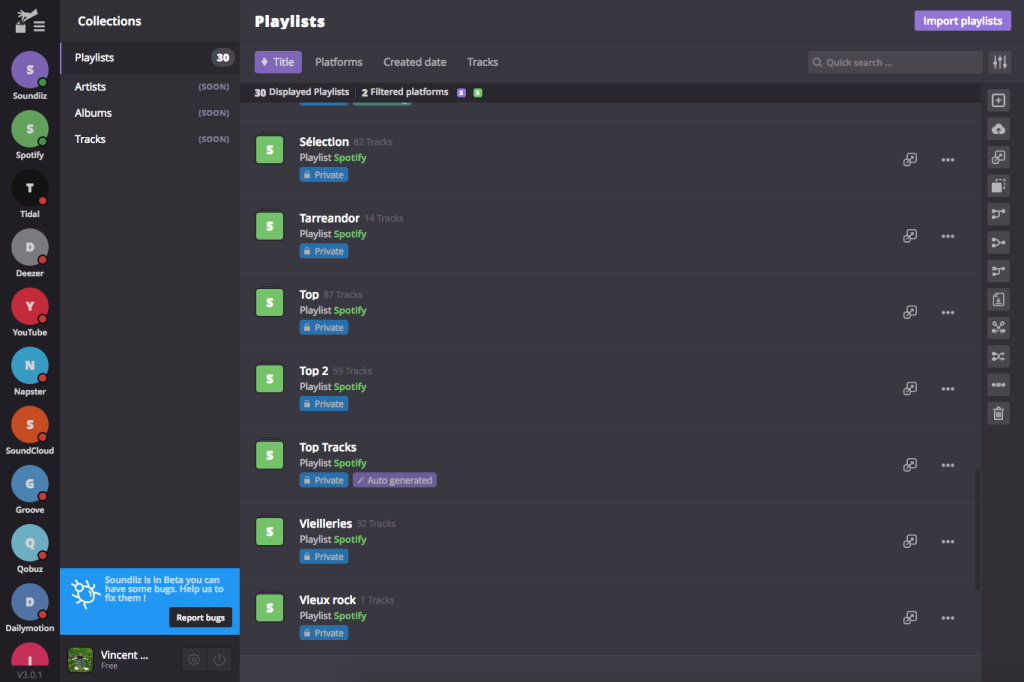 Music streaming services have changed significantly during these years, as the market grew quickly and massively. Mobile apps helped a lot and changed the way people listen to music. Playlists are on the homepage of every music platforms and have become solid arguments for platforms like Spotify.
In addition to user playlists, the "User Library" or "User Collection" feature became increasingly available over streaming services. Now you can "Love", "Like" or "Save" your favorite elements (songs, artists, and albums) on your profile. And so, Soundiiz followed this and helped users export and manage directly from Soundiiz, their favorite too.
In a couple of years, we recently added to Soundiiz more useful features for playlist curators, like Synchronization and Smartlinks. And even added a Curator offer dedicated to helping customers with specific needs for streaming platforms.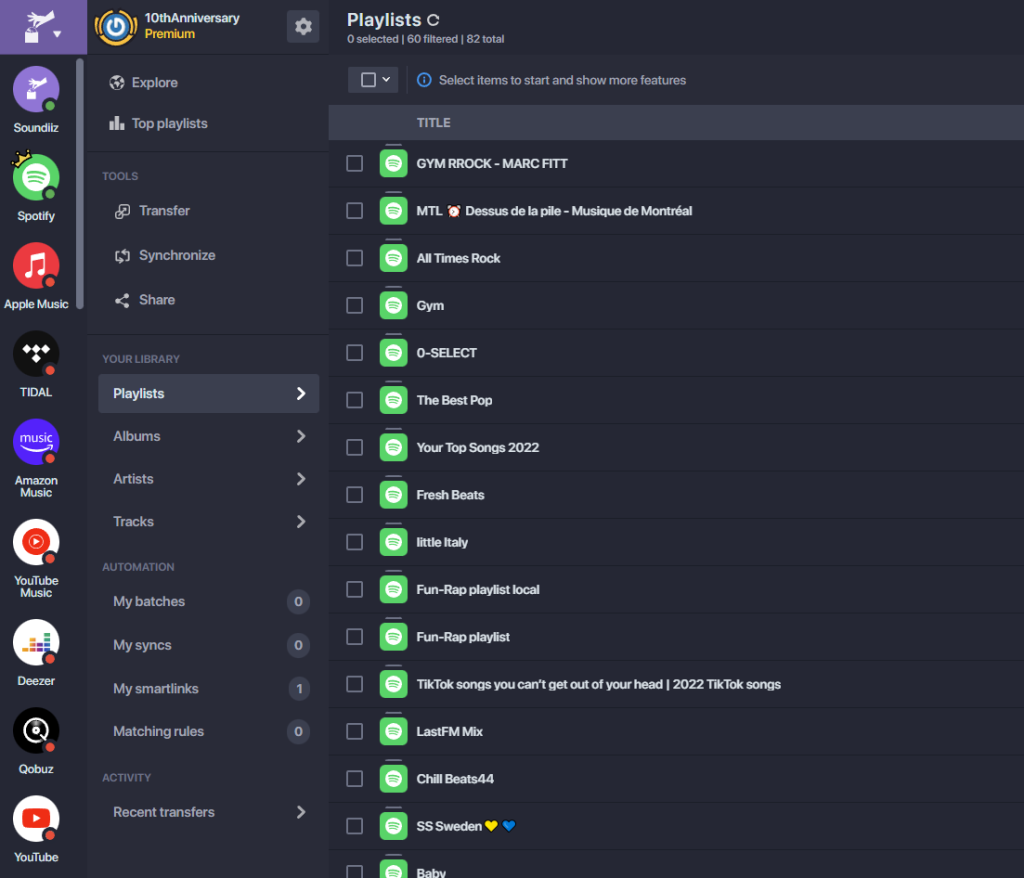 What will come next? Users' feedback always drives our roadmap. We don't have any investors; we can do whatever we want with Soundiiz; that's amazing! We mainly want a safe, reliable and permanent solution here.
We are so grateful for music services that open their APIs for us, listen to our needs (and so, users' needs) and even promote our solution to their customers. We are proud to be part of this music streaming market for all these years.
Thank you to all our users for trusting us and sharing Soundiiz worldwide.
And thank you, thank you to you; that is reading this until the end to know more about Soundiiz and its history.
We wish you all the best for this new year.
PS: And, of course, thanks to our families and friends for always supporting us during all these long nights and weekends of hard work on Soundiiz.