After Deezer, we're continuing our series of articles on the history of each streaming platform. More than a retrospective, we hope these articles will give you the keys to understanding the dynamics of the streaming services you use daily.

Each of the features, their graphic identity, and their strong points… They are linked to the company's design and its objectives. Let's look at the history of TIDAL; we hope you'll find it fascinating!
The foundations of the history of TIDAL
Before it became TIDAL in 2015, the company had many names and a rich history. The company that would evolve into TIDAL was founded in 1998 in Norway under the name Aspiro. It was founded by Jörgen Adolfsson, Christer Månsson, and Klas Hallqvist, all three of whom worked for a telephone company. It's not yet a music streaming service since Aspiro sells ringtones, horoscopes, and other things to telephone companies, offering them to their customers.
The company does quite well with customers such as Nokia.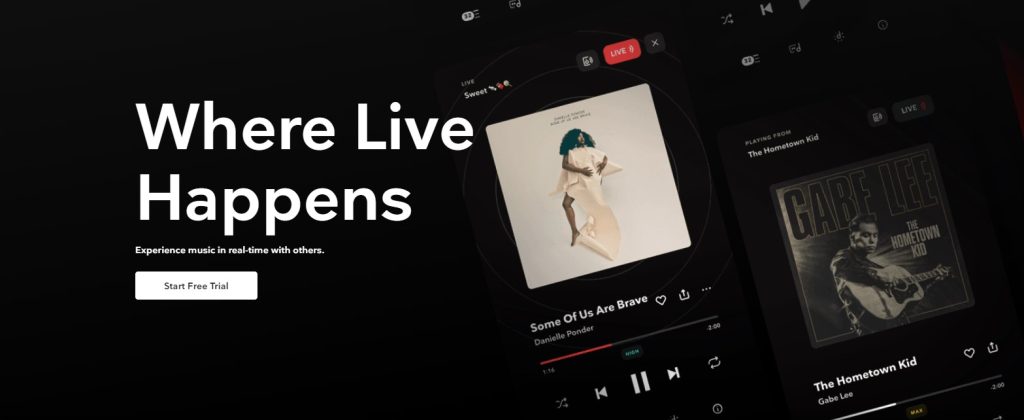 In June 2001, it was listed on the Stockholm Stock Exchange and bought several other companies. Aspiro then attempts to take a significant turn, following their logic of permanent expansion.
Early growth and development in the history of TIDAL
In 2010, Aspiro's three founders joined forces with Platekompaniet, a CD and DVD retailer, to create WiMP. It was the first streaming service associated with Aspiro, and, like TIDAL five years later, it specialized in high-quality audio. It's the first streaming service platform to do just that: WiMP targets the audiophile segment at a time when streaming is playing an increasingly important role in the music industry.
WiMP's launch is successful, and the service quickly expanded into the European market. Its expansion relies on the founders' expertise in telephony. WiMP successfully negotiates deals for the platform to be included in telephone subscriptions. It all happened very quickly.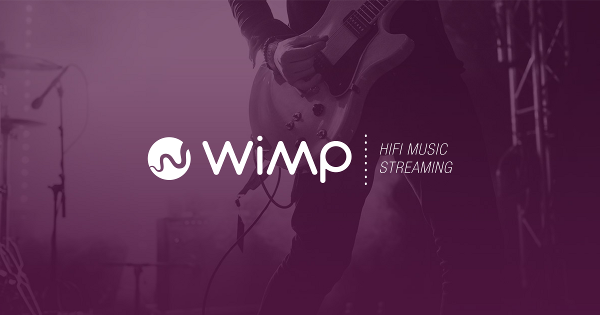 Over time, WiMP gave way to TIDAL, a name more accessible for English speakers to pronounce. In October 2014, TIDAL was available in the USA, Canada, and England. In addition to HD-quality audio, TIDAL integrates editorial content and video. The aim is to make it a global experience at the crossroads between audio, video, and journalism. It's an approach that the company has maintained to this day and sets it apart from its competitors.
TIDAL Is ready to take off once and for all.
The big break in the history of TIDAL
Despite all these promises, the company is experiencing some financial difficulties. That quickly changed in 2015. TIDAL begins to make waves. The reason? It was announced that rapper Jay-Z had become the company's main shareholder. Jay-Z bought TIDAL via his company Project Panther Bidco for $56 million and became its media figure.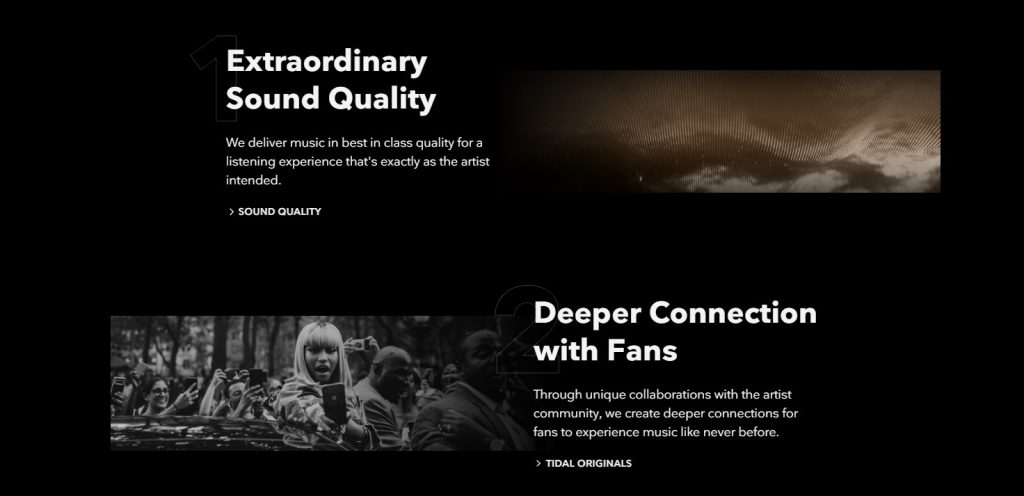 The media went wild, the announcement was a minor bombshell, and a press conference with a 5-star cast was organized. In addition to Jay-Z, the list of shareholders is almost breathtaking: Alicia Keys, Beyoncé, Calvin Harris, Chris Martin, Daft Punk, Damian Marley, deadmau5, Indochine, J. Cole, Jack White, Jason Aldean, Kanye West, Lil Wayne, Madonna, Nicki Minaj, Rihanna, T.I. and Usher. With these artists, TIDAL presents itself as "the first artist-owned global music and entertainment platform."
During the press conference, Alicia Keys declared that TIDAL would be 'at the heart of a revolution in the music world'. The aim is for artists to regain control of an industry that would not exist without them but struggles to pay them what they are worth. If we look at the artist remuneration figures provided by Headphonesty Media in May 2023, TIDAL is one of the platforms that best remunerates artists.

TIDAL has been relaunched, its face has changed, its objectives have been affirmed, and it is trying to carve out a place in an increasingly competitive industry, all with a strategy that sets it apart.
Soundiiz and TIDAL: A shared interest
Back in 2015, when TIDAL was launched, Soundiiz played a significant role in the early adoption of the service. The Verge and Forbes wrote an article stating that TIDAL partnered with Soundiiz to encourage users to move quickly from whatever streaming platform they were using to TIDAL. The company owned by Jay-Z wanted to remove all the barriers to entry to enhance the adoption of its services. And it worked like a charm! TIDAL has also helped us in many ways, as Soundiiz was talked about on a large scale thanks to TIDAL's communication strategy. Even if the partnership has ended, we are proud to have played a role in the emergence of TIDAL. 
Promises
From the outset, TIDAL's objectives have revolved around two essential points: fair remuneration for musicians and the quality of the audio available. It's an artist-centric platform designed to pay artists what they're worth. TIDAL subscriptions cost more (at least initially, as subscription prices are now on a par with other streaming services, such as Spotify), but royalties can thus be better distributed. "Music isn't free": this was Jay-Z's promise when he spoke about TIDAL in 2015.
This statement is an apparent jab at some of his competitors and will create a bit of controversy, particularly when TIDAL's transparency on artist remuneration was questioned in the months after the re-launch.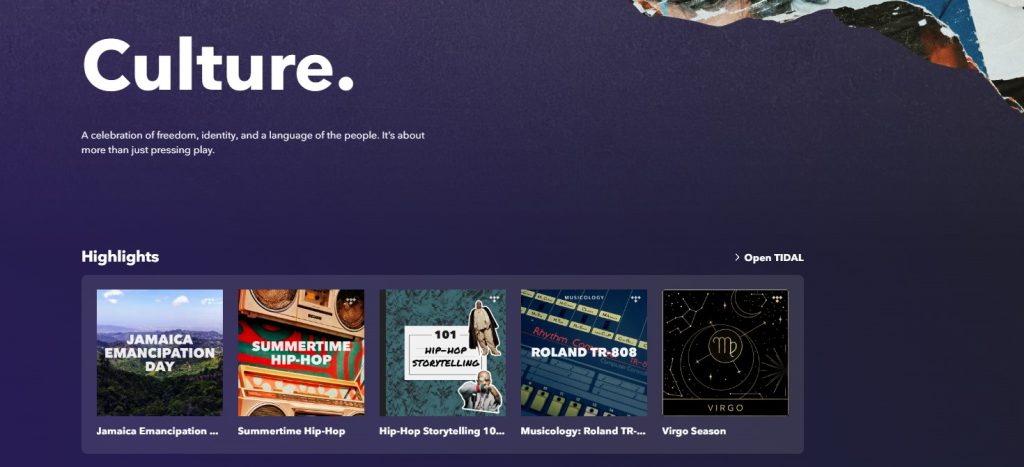 Today, TIDAL offers two subscription packages: a "HiFi" subscription, starting at $10.99 per month, with a thirty-day trial period, and a "HiFi Plus" subscription, at $19.99 per month, offering even higher audio quality. Details of both offers can be found directly on the TIDAL website.
Exclusivities
Another of TIDAL's promises lies in the exclusives it offers…at least in its early days. In 2016, for example, Rihanna's album Anti is available for a week on TIDAL. The same goes for Kanye West's The Life Of Pablo and Beyoncé's Lemonade. While today the notion of exclusivity is no longer central to TIDAL's strategy, it has helped build the company's reputation.
Audio quality
In 2017, by forming a partnership with Master Quality Authenticated (MQA), TIDAL claims to offer unrivaled audio quality not found in any of its competitors. The listening experience is optimal and aims at the audiophile segment. The reality will contrast, with some musicians claiming, for example, that the advertised quality is not HD.
In April 2022, MQA, TIDAL's HD audio format, went bankrupt. TIDAL then almost immediately announced that the FLAC format would be available on its app, enabling millions of songs to be listened to in high definition.

Today, few streaming services, except for the French company Qobuz, can match TIDAL's audio quality. Deezer is also a serious competitor. And even though Apple Music and Amazon Music, for example, make great efforts to offer music in HD. According to many sites focused on "sound" and nothing else, TIDAL seems to be the service of choice for this segment of users.
Today, by combining some of the best audio quality on the market with editorial and video content and positioning itself as a platform designed for artists, ensuring them better remuneration than elsewhere, TIDAL has remained true to its DNA. The competition is increasingly fierce, but TIDAL stays the course and continues to build on solid pillars, coupled with an elegant design, to attract listeners.
Why use TIDAL with Soundiiz?
You're beginning to know: Soundiiz is the perfect companion for getting the most out of your use of streaming platforms. Like some competitors, TIDAL offers a thirty-day trial period to let you test out what the service provides.
In the meantime, Soundiiz lets you do several things.

Firstly, you can directly transfer all the data collected on your previous streaming services to your new TIDAL account. And by "all," we mean your likes, playlists, the artists you follow, and the albums you've saved. Everything can be found directly on TIDAL using our Transfer function. You'll find all the details in this article, so you'll understand what it's all about.
And yes, in case you were wondering, our services are 100% legal because we don't download or retrieve any audio files.
With Soundiiz, once your TIDAL account is connected to your Soundiiz account, you can delete and update multiple playlists and manage everything in one place. You can keep your playlists up to date and never out of date.

Another feature appreciated by our users is the ability to sync playlists. Let's say you've been a Spotify user until now but decided to subscribe to TIDAL. You've hesitated because you like Spotify's playlists, and you'd like to be able to continue listening to them on TIDAL and benefit from their updates. Soundiiz makes it possible.
Using our Sync function, you can ask Soundiiz to retrieve updates to your Spotify playlists at your chosen frequency. And you'll be able to find them again, effortlessly, on your TIDAL account.
We hope you liked this blog article on Tidal's history. You can now subscribe to TIDAL and import your data using Soundiiz!