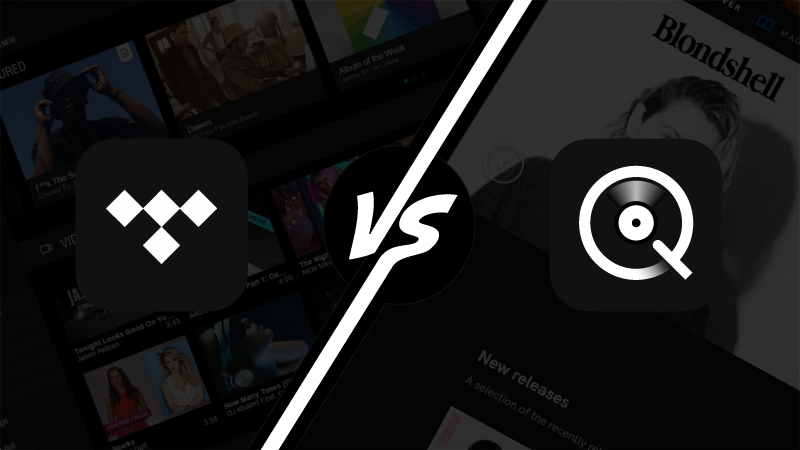 You are starting to get used to it: here, at Soundiiz, we are not only passionate about streaming services, but we also absolutely love to compare them.
Our main objective is above all to give you all the necessary tools so that you can choose the option fitting your needs. But also to show you how Soundiiz can help you get the most out of each of them.
After comparing Spotify and Apple Music we decided to focus on two players slightly less powerful: Qobuz and TIDAL. They are indeed a bit less popular than their counterparts, but are at the top of their games on one point, and not the least: their audio quality.
We'll tell you everything about their differences! TIDAL or Qobuz: which service should you choose?
What's the difference?
In terms of the number of users, TIDAL and Qobuz don't play in the same league. While TIDAL has more than three million users, Qobuz has ten times fewer.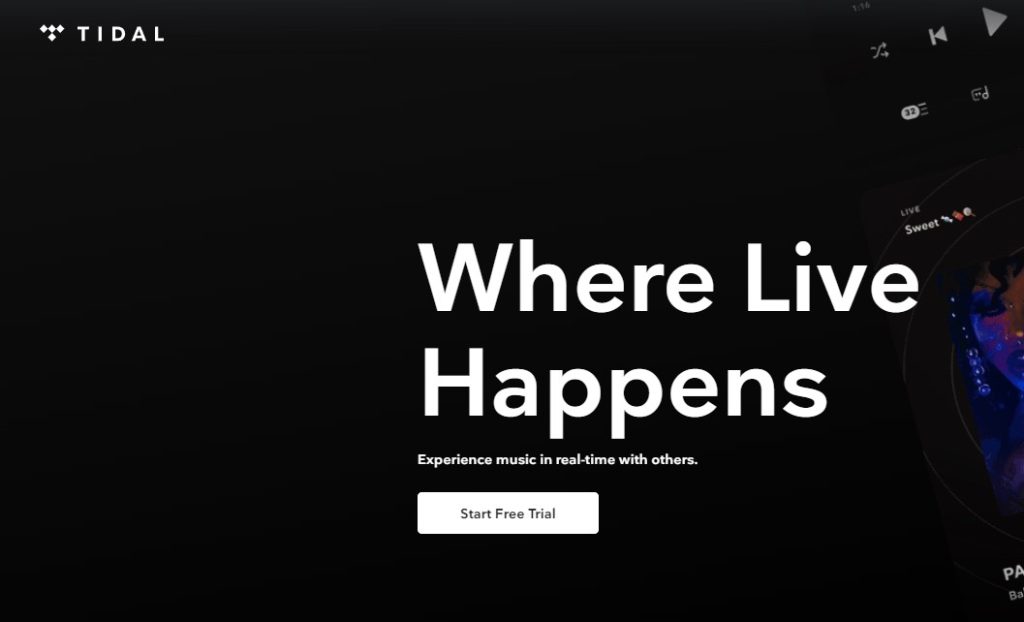 Qobuz, a French company launched in 2007, is available in eighteen countries, while TIDAL, a younger service (2014) and of Norwegian origin, has developed in over sixty countries. TIDAL made waves when it was announced that it was associated with Jay-Z, also at the head of the powerful label Roc Nation: the promise of exclusive content with certain artists. TIDAL also stood out by highlighting the fact that it was an artist-centered platform, paying artists more than its competitors and offering unparalleled audio quality. It has a stronger marketing power than Qobuz, so much so that comparing them on this matter would almost make no sense. But it doesn't mean that the French company cannot hold its own.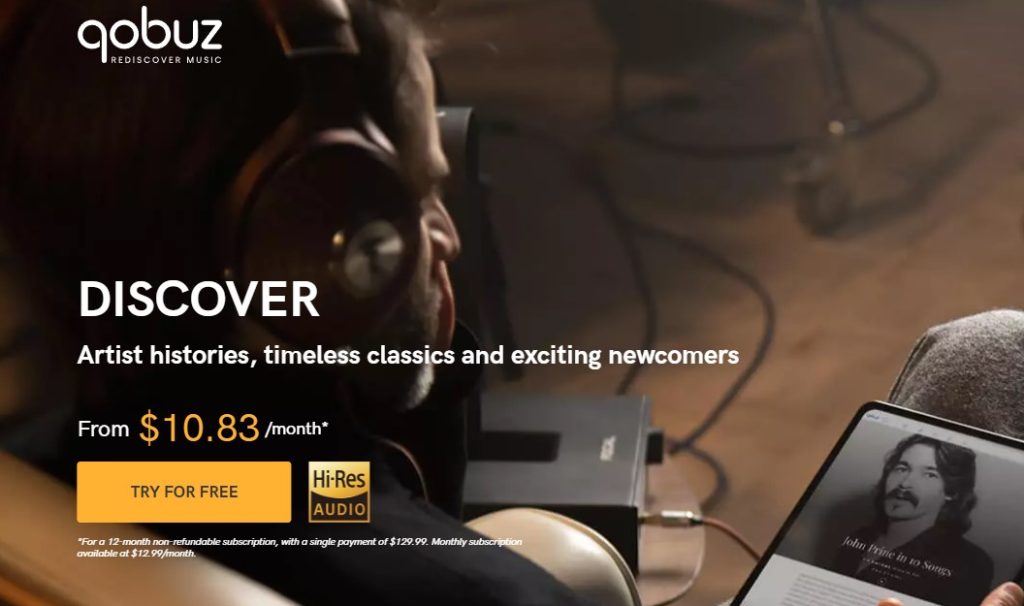 TIDAL is, according to a recent study, one of the best-paying platforms for artists per stream, with 0.01284 dollars per stream. The data varies for Qobuz, and it was difficult to find precise information.
On the other hand, during the first wave of COVID, Qobuz distinguished itself from its competitors by reversing 100% of the revenues generated by the first months of subscriptions to rights holders. Georges Fornay, CEO of Qobuz, told the website Loudersound : "We believe in respecting the artists' work by ensuring the quality we provide is as true to the original as possible. This is why we promote studio-quality music. We believe talented artists should get a fair chance for their music to be discovered with music curation and fair compensation."
TIDAL Vs Qobuz: Audio Quality
This is THE big question and the main reason why you will choose TIDAL or Qobuz over any other service. But it's also a pretty technical question.
We are not audio engineers, but here is what you need to know: Qobuz and TIDAL each offer the FLAC lossless format, with TIDAL also offering the hi-res FLAC format, as TIDAL's CEO just announced.

These formats allow you to enjoy an audio quality as close as possible to when the songs were recorded. It's as if you were in the studio! The most common format, MP3, compresses the sounds, offering a very basic quality. Listening to music in FLAC is the promise of being closer to the way sounds should…sound.
TIDAL also offers the Dolby Atmos option on some tracks.
Who's the winner?
It's a tie!
The two platforms are relatively similar in terms of audio quality, but after consulting several audio professionals' websites, Qobuz seems to be the service favored by "sound" lovers. But others will say the opposite! Moreover, even if not all Qobuz and TIDAL tracks are available in Hi-Res format, the quality of the MP3 format is 320 kbps, which is higher than normal. Spotify offers a quality twice as low.

A word of warning though: to fully enjoy Qobuz and TIDAL audio quality, you will need to have high-end speakers or headphones. If you listen to music with basic devices, you're unlikely to find what you're looking for with Qobuz or TIDAL.
So maybe now is a good time to invest in headphones!
TIDAL VS Qobuz: User experience & algorithms
Here again, it is difficult to compare the two services. TIDAL is a well-oiled machine, benefiting from colossal means and clever algorithms. If Qobuz is not to be outdone, one could compare TIDAL to an ultra-modern record shop with a surface of three thousand square meters, and Qobuz to a record store run by the same person for the past 35 years, with basic decoration and records stacked everywhere, but with crazy charm.

Qobuz has bet on the proximity with its users and offers an experience as close to one-to-one as possible. The platform offers editorial content with notably written notes on some albums: this should satisfy all CD or vinyl fans who are sometimes frustrated not being able to have access to the booklets when listening to their albums. Qobuz extends the listening experience with a little reading.
Qobuz also offers, via the "Discover" section, "Staff Picks", the equivalent of recommendations from a record store. They are not necessarily adapted to your listening history, but according to each genre, songs and albums are selected by the Qobuz staff.
The "Panorama" section gives you access to exclusive editorial content, while the "Gramophone" section gives you access to one of the most famous classical music magazines.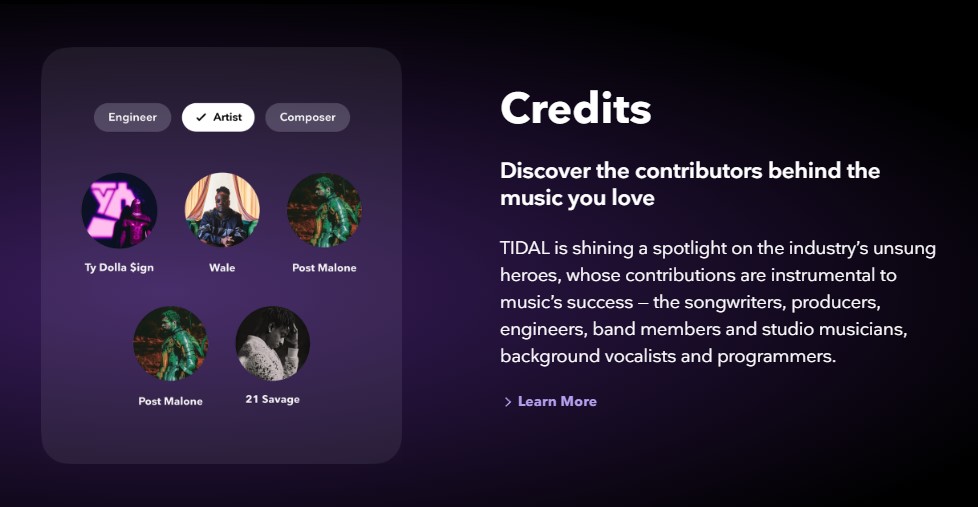 Who's the winner?
Winner: Qobuz✅
It offers a different experience than TIDAL or other streaming services. It is less exhaustive, and cannot compete with Spotify's Daily Mix for example, but it has the charm of proximity. And in a streaming world where almost everything is automated, Qobuz stands out. TIDAL, on the other hand, works in a similar way to other streaming services. It generates Playlists based on your favorite listening and genres.
Beware, however: while TIDAL has integrated the "Social Media" functions allowing you to cross-post content on social media, Qobuz didn't. This can be a problem if you like to regularly share the music you listen to with your followers. With Qobuz, you stay in the Qobuz environment.
Catalogs
– (as of April 2023) –
It's double-edged.
In terms of the number of songs, TIDAL offers a slightly larger catalog than Qobuz. It is therefore possible that the Norwegian company allows you to find songs not available on Qobuz.
On the other hand, Qobuz offers more than 400,000 Hi-Res songs, compared to about 25,000 for TIDAL. If, for you, only audio quality matters, then Qobuz may be a perfect solution.
Note, however: Qobuz does not work like Spotify, Apple Music or TIDAL, as it does not offer podcasts or radio. Just music and nothing but music.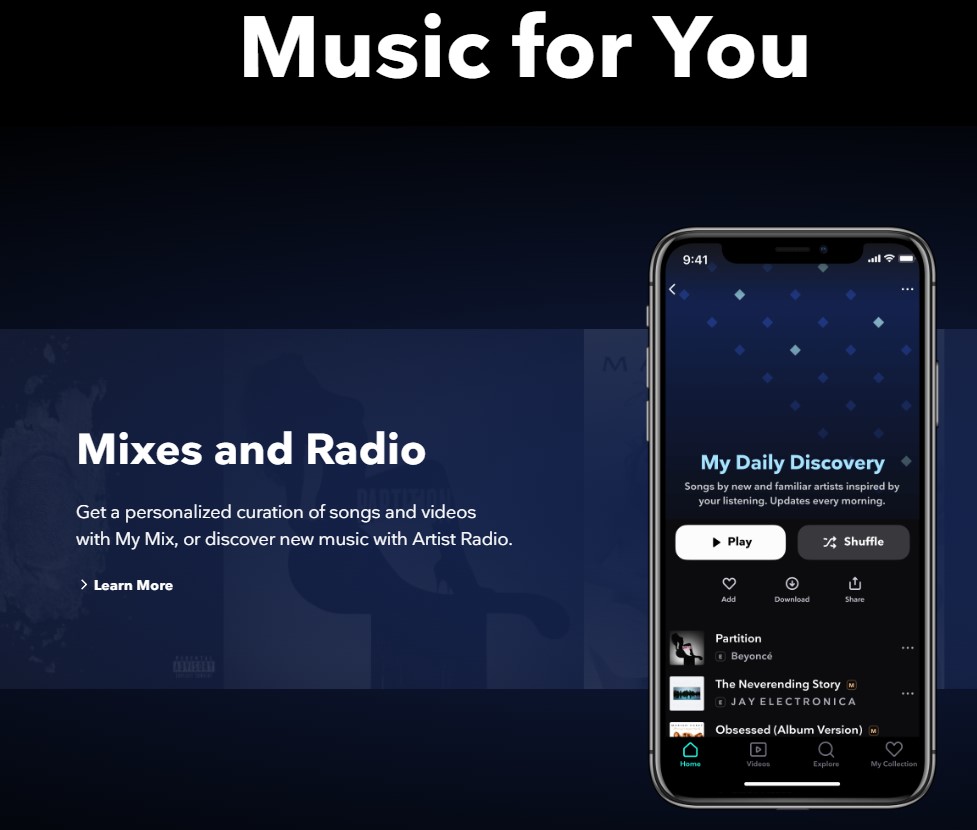 TIDAL is also different in one respect: it offers, for some artists, exclusivities, such as songs or video clips. It is possible that you can listen to a song by your favorite artist on TIDAL before anybody else.
Also, TIDAL offers to watch clips (more than 650 000 available). This may seem like a gimmick, but it allows you to stay in the application's environment. A little extra point for TIDAL!
Who's the winner?
Winner: TIDAL✅
It has a slightly larger catalog and especially allows you to listen to podcasts and other audio content.
With Soundiiz, you can test both applications, transfer songs and listen to them on all the platforms you want. No lost data!
Price & Subscription
– (as of April 2023) –
The two services offer quite different services in terms of price. You can choose between two options: HiFi and HiFi Plus for Tidal, respectively at 9.99 dollars and 19.99 dollars. Note that each of the options has a free one-month trial.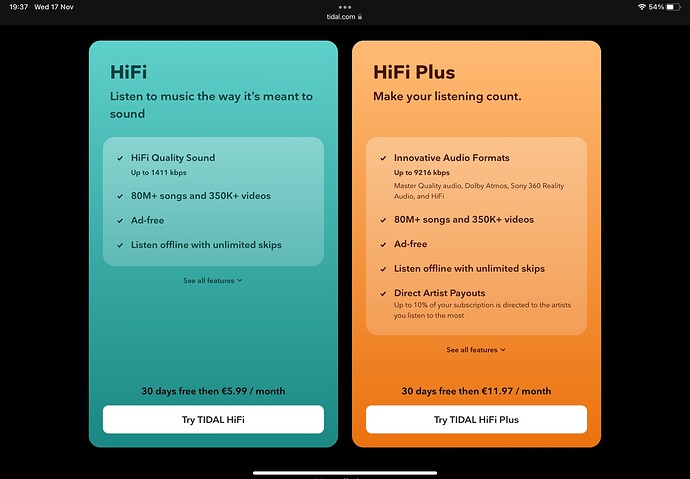 Qobuz offers a slightly higher entry point than its competitor, with a price of 10.83 dollars per month for the Studio version, and another option at 15 dollars a month for the Sublime version.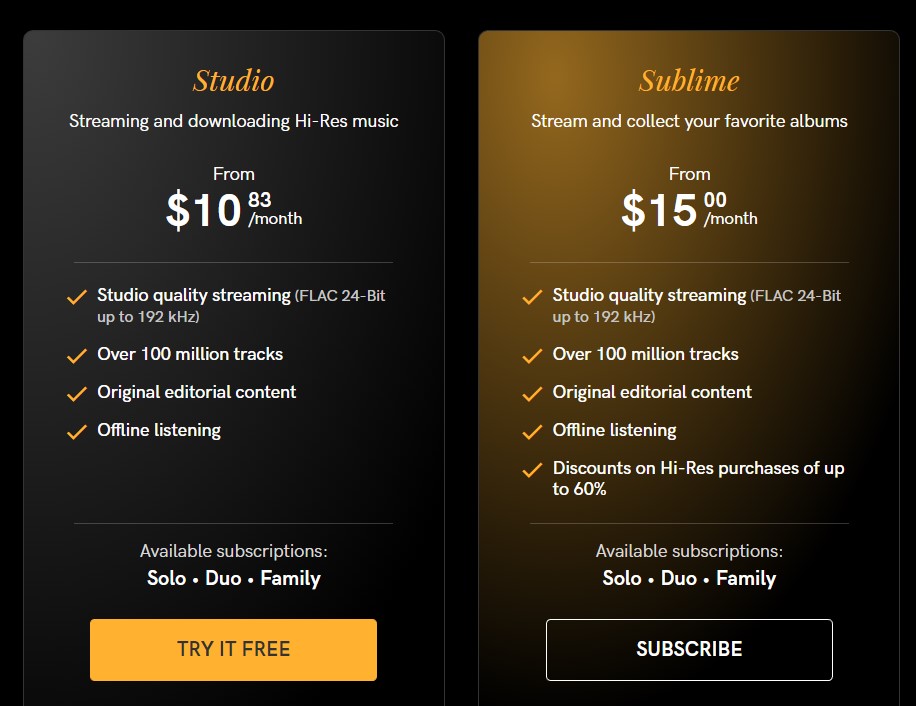 Only the Studio version is available as a free trial, while TIDAL offers both services as a trial.
Beware, when your trial version ends, all the tracks you have downloaded will be lost. This is where Soundiiz comes in. Before your trial period ends, you can transfer all your playlists generated and find them in your account. You can then transfer these playlists back to the platform of your choice!
Who's the winner?
Winner: TIDAL✅
It has a lower entry point than its competitor and the possibility to test its two services during one month.
In both cases, you can test each platform for a month and see which suits you best. With Soundiiz, you will be able to transfer all the playlists you created during your trial period. You can enjoy a platform almost infinitely, listening to your TIDAL and Qobuz playlists on other platforms, even after your trial period is over.
TIDAL VS Qobuz: Let's sum it up
Qobuz and TIDAL are two services offering exceptional audio quality. Many audio professionals claim that Qobuz remains the market leader in high-quality audio. But if you are not a musician or a sound engineer, it is unlikely that you will hear a significant difference. And that's exactly on what we judged these two services since they have based part of their DNA on it.
Our choice would be TIDAL: the average user, used to other services like Apple Music, Spotify, or Deezer, should not lose his habits. TIDAL boasts a large selection of music and access to podcasts and radio stations. The fact that Qobuz only offers music can be a problem for users not interested in audio quality alone.
This is not to say that Qobuz is a bad choice, far from it. With its personalized advice and editorial content, Qobuz offers many exciting perspectives.
But TIDAL seems to be a more complete tool!
Soundiiz: Transfer your playlists from one music service to another
One of the main things that could prevent you to change your music streaming platform is to have to lose all your music collection, including your playlists, favorites albums or tracks, and followed artists. And having to rebuild this library with a new service could be time-consuming and even impossible depending on the size of your collection.
Soundiiz solves this by doing an advanced matching process; allowing you to move easily and with no effort from TIDAL or from Qobuz to any other platform you choose. You can also migrate your data from Spotify to TIDAL or Qobuz with Soundiiz! And then keep your playlists updated by using the playlist Synchronisation feature.
Be aware that when you unsubscribe from a streaming service, your data and playlists can be deleted. Using Soundiiz, you create backups of your TIDAL playlist as CSV or backups of your Qobuz playlist as CSV. Convenient!
To sum everything up, Soundiiz allows you to subscribe to TIDAL and Qobuz without losing your data. Interesting, isn't it?
So go ahead, sign up for a thirty-day trial, once with Apple Music, once with Spotify, and make your choice!