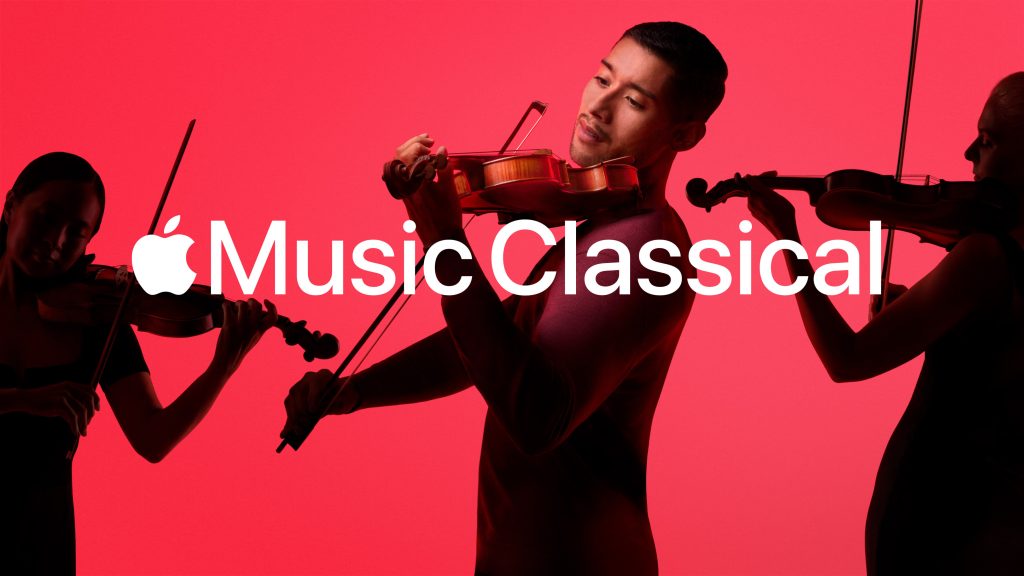 It's been a long time coming but it's now official: on March 28th, Apple Music finally unveiled Apple Music Classical. In August 2021, about two years ago, Apple had already bought the Primephonic service, exclusively dedicated to classical music. The company is now moving into high gear.
Apple guarantees access to a massive catalog of classical music, in high-definition audio, but also a way more precise search engine than any classic streaming applications. The app puts a special emphasis on album credits: enough to satisfy the needs of this classical music fan, who knows every obscure musician, even those who played half a note on a track dating from 1829? We won't go that far, but we must admit that the most knowledgeable among you should find what they need.
How does Apple Classical work? And above all, how to get the best out of the app, using Soundiiz? Dig in!
Two apps working together
One would have thought that Apple Classical would be directly integrated into the original Apple Music application, but Apple has instead chosen to create a separate app. We might also have feared you would have to pay a few extra dollars to enjoy all that Apple Classical has to offer, but it's not the case either. If you have an Apple Music subscription, you can automatically download and install this new app.
In terms of audio quality, you'll be able to enjoy lossless audio quality and spatial audio. Spatial audio? We talked about it in this article. As classical music fans tend to be more demanding when it comes to audio quality, Apple Music wanted to satisfy their needs, and it seems like they managed to do it pretty well.
Overall, Apple Music Classical, even though it is a separate app, could be seen as a different kind of presentation of Apple Music, entirely dedicated to classical music. The interface is quite similar to that of Apple Music, except that the font is slightly different.
A few minor differences, but they should still allow Apple Music users to be on familiar ground.
What is Apple's ambition?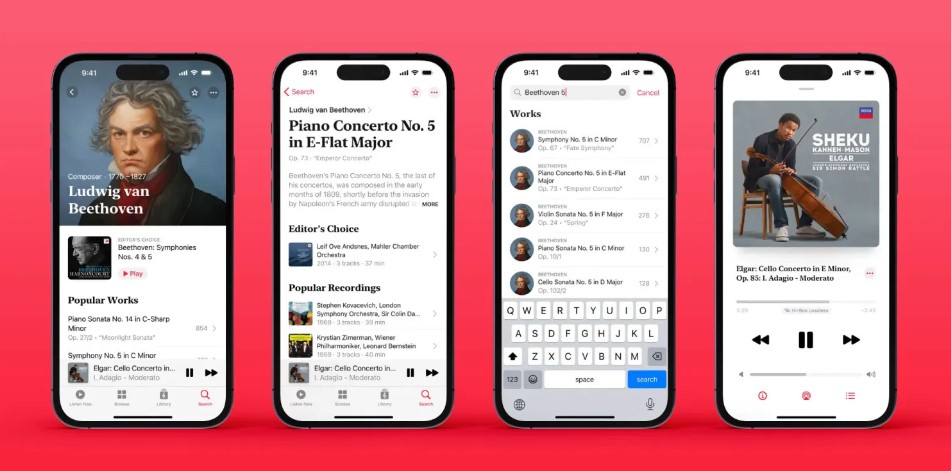 In an ecosystem that is getting more and more competitive, where Spotify has the most users but also has a lot of competitors in its rearview mirror, Apple Music has chosen to target a segment that may seem small but is, in reality, substantial. Until now, classical music lovers have rallied almost exclusively under the banner of the IDAGIO app or have been frustrated by catalogs rather poorly supplied with classical music. Apple Classical has the ambition, with its massive catalog, and some exclusivities, including never-available classic concerts until now, to rally this portion of listeners under the Apple banner. With, always, the unconcealed objective of grabbing market shares.
It's hard to speak for them, but Apple seems to have wanted to experiment with a particularly precise data system. Just like a proof test before deploying it on a larger scale? A multitude of possible search criteria is associated with each piece of music, such as the name of the conductor, the movement it belongs to, or the number associated with its creation, among others. This should make it possible to quickly access a particular work, as long as one knows this information.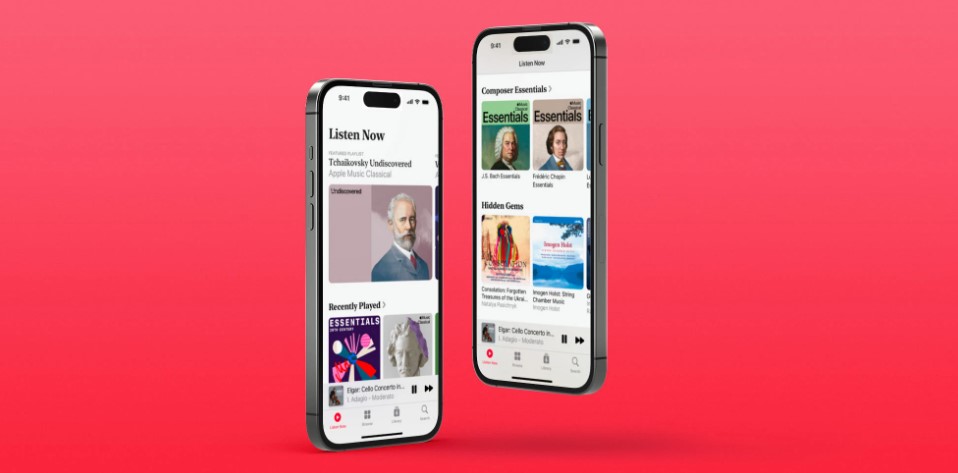 While the "average" user is used to working by "title, album or artist" when looking for a particular music, the Apple Classical user will probably be more comfortable thinking by "movement" or "composer": the app answers to these different approaches, and it looks pretty smart if you ask us. Before extending it to Apple Music? Only time will tell.
Apple claims a sum of more than fifty million metadata, in addition to five million classical music songs, including no less than 20,000 composers. These impressive numbers will, of course, increase over the months.
The app also mixes reading with listening, as it offers biographies of composers or guides to certain works. Reading and listening: appealing, right?
Can I use it on Android?
As for now, this is not possible. Apple Classical is reserved for Apple phone users. Also, note that the application is not compatible with iPad. However, Apple has said that it is working on extending its app to these terminals. Just be patient, it's coming!
How to get the best out of Apple Music Classical with Soundiiz?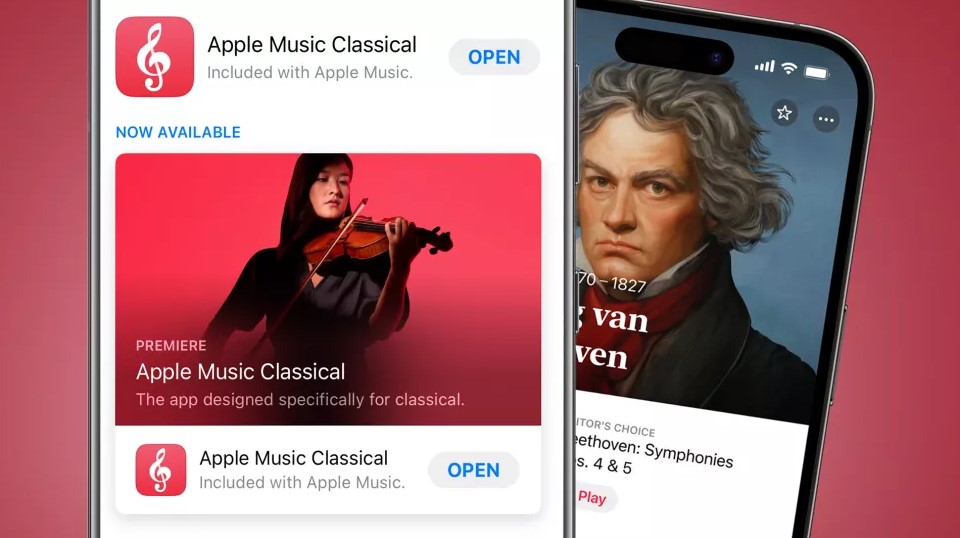 As you know, Soundiiz always allows you to get the best out of your streaming platforms. Apple Classical is no exception. On your Soundiiz homepage, you can manage your Apple Classical playlists the same you use Spotify, Deezer or TIDAL playlists.
In case you have a subscription to IDAGIO for example, you can migrate your IDAGIO Playlists to Apple Music, and they will then appear on Apple Classical. With Soundiiz, no data loss!
Also, if you are used to listening to classical music on Spotify, a good idea would be to migrate your data to Apple Music via Soundiiz. This way, if you have downloaded Apple Classical, your Apple Music playlists will be available in this new app. Be careful, some details are to be known, that's why we have dedicated a page to Apple Classical, right here.
It is indeed possible that some songs you consider classical music pieces won't appear in your new app. Why not? Apple Music must first have identified the song as a "classical" song.
Rest assured, however: if you try to import a Playlist with Beethoven and Harry Styles songs into Apple Music via Soundiiz, only the Beethoven songs will appear in Apple Classical. And only your classical music playlists will appear in Apple Classical, and no other playlists of any other genre.
To wrap things up, Soundiiz works just as well with Apple Music Classical as with other streaming services!
And it's probably a good time to test what Apple Classical has to offer.